The inevitable Working From Home post
These are everywhere, aren't they? There are posts from people who used to work in offices, writing about how they are pivoting, adjusting, creating new routines, juggling etc. There are posts from people like me, who were working from home before this all began, trying to provide some insight into what works for us, and sharing it in the hopes that it might work for someone out there who is adjusting to it all.
The truth, though, is that for some people, working from home just isn't their thing. There is a reason that they get up and get organised and go to the office every day. It's got nothing to do with a lack of inspiration or drive. It's got even less to do with a lack of ambition. In fact, it's probably the opposite!
As someone who has worked in an office (with a bit of an allowance to work from home here and there), I get it. To work from home requires an incredible amount of discipline. You have to create a workspace like you would have in an office - where you can leave that pile of things in order ready to get done next, or have your notepad in the right spot so when you take a call it's easy to jot down the key things you need to remember after the call ends.
You need to be able to sit, focus, and achieve your goals. Whether that's finishing the report, writing the blog post, creating the website, paying the bills, or making those calls.
For some people right now - that's not even on their radar. Between having kids at home, who are also unsettled and rattled by the changes in their world, possibly a partner at home suddenly too (whether it's because they are ALSO trying to work from home, or because they don't currently have a job), as well as the ongoing news and social media updating us on every moment of the current pandemic - not just locally, but globally - the idea of sitting down and writing a project report can seem simply ridiculous.
So this post isn't one of those about the 5 things you can do to work from home efficiently. Nor is it one about how you need to take control and pivot and make your side hustle your career right now.
I just wanted to say that it's ok to be kicking goals, and it's just as ok to be anxious and unsettled and struggling.
I saw a really great post on Facebook the other day about this. It simply said:
Yes, we are all in the same boat. But, we are not all riding in the same storm.
It really resonated with me. Yes, we are all having to deal with the changes on a local, national and global level (constantly) at the moment. But how we deal with them and how those changes are relevant to us can vary so drastically.
For some people, they can ride through changes like this with little disruption. For others, their whole world has either collapsed or is crumbling right now, and they are not coping. And there are a million stages in between. Every single person is perceiving, experiencing and interpreting this situation differently.
So this post is simply my chance to say to anyone who happens to be reading this - I hope that you are finding your way to get through this. If that's putting your head down, and working hard to keep focussed, go for it. If it's sitting on the couch under a blanket with your kids and pets, watching movies to allow you to escape the world for a while, go for it. You do what works for you. Nobody can tell you that your feelings, concerns or worries aren't valid.
This is a time for us to be compassionate - to our families, to our friends, to our frontline workers, and to ourselves.
Stay safe. Wash your hands. Maintain social distancing. Be kind to yourself.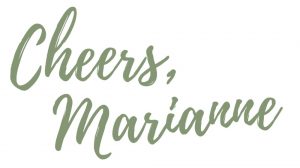 -

BLOG AUTHOR

- 
Marianne
Tansley
Marianne is your fast-talking, cheese-loving 'Make it happen' Online Business Manager (OBM) at Thrive Admin Services. Based in Hervey Bay, QLD, with her husband and their two dogs (Eli and Skye), she's a natural problem-solver, with a knack for seeing both the big picture and the small steps needed to make it a reality.
With over 20 years' corporate admin experience, she specialises in working with women in business to share the tips, tricks and features inside systems like Microsoft 365, Simplero, and more. It's all about reducing the overwhelm, frustration and heavy tech-talk, to create common-sense practical systems and processes that make sense to you! After all, sharing is caring!
Want more Thrive?
Get our weekly newsletter with all the latest updates, including special offers and custom resources! Unsubscribe at any time.