Your Secret Weapon
Being a small business owner, or an entrepreneur (or solopreneur) comes with this expectation that you can do it all - it's YOUR business, so you are responsible for it, right?
Wrong!
Your business is about you, and your passion. As it should be. But I bet all of the advice from the start was to surround yourself with people who can make sure you are protected, meet your requirements, and help you focus on your business. And for most people there are some obvious choices:
an accountant

a supplier (if you need to source product)

a contact at your local bank to advise on business banking needs

a graphic designer to get your logo, branding and website up and running

IT support to get your systems in place, and to make sure you have internet access and that orders come through
But what about the actual day to day running of your business? The writing of letters, drafting of social media and blog posts, making sure you have business cards, answering emails, chasing up missing orders, or even simply uploading all of those receipts onto the system to get to the accountant on time?
"Well, I do all of that - because it's my business"
How's that working for you? Are you on top of it all? And still managing to meet clients, suppliers, attend networking events, spend time away from the business to recharge? If you are, then you are a rare breed (or you have stopped going home/sleeping/interacting with anyone outside your business)!!
I get it - it's your business, so you need to be across everything. You are the only one who knows how it all needs to fit together - that big picture you have spent so long dreaming about is a real thing now, and you don't want to risk losing it.
But what if there was another option? A way to get some help - on your terms - for the things that are pulling you away from that big picture you hold so dearly?
Have you ever considered a virtual assistant (or VA)?
It sounds crazy, I know.
Your business is just you, at home or in a small space with your stock. You can't afford to hire an assistant!
A virtual assistant (or VA) can be the difference between 'I wish we could...' and 'What's the next goal?'
A virtual assistant is best defined as A virtual assistant is an independent contractor who provides administrative services to clients while operating outside of the client's office.
What does that mean? Well, simply put, a VA can allow you and your business to access an experienced administration professional at a fraction of the cost of hiring one as an employee.
Save money: only pay for the hours you need - no payroll tax, superannuation, leave loading. Despite their experience and expert skillsets, VAs are still affordable compared to the costs of an office-based employee (no workspace or equipment costs either!)

Increase your productivity: with someone handling the day to day matters (emails, receipts, invoices, correspondence, etc) - suddenly you have more time and energy to focus on your business

Hire as needed: some people use a VA to cover general admin for a set number of hours per week. But they are also invaluable at smashing through low volume or seasonal/project work to ensure it's finished by your deadline. There is no commitment on either of you for there to be any work beyond the current project scope

Specific skills: there are a range of VAs around. Some are generalists, others have training and certification in specific programs, technologies and processes. In order to remain competitive, they are regularly updating and refreshing their training, so when you hire a VA with a particular skillset, you are getting up to date skills for the job on hand - and they will often share their knowledge with you as part of the project, so you can refer to it again in the future!

A set of fresh eyes: having someone come in and see things with a fresh perspective can be a great thing for your business. Someone who hasn't been so busy working in the trenches, taking an idea and making it a reality, can see ways that might make your job easier, see obstacles ahead of you that you hadn't considered yet, and are able to share experiences from other business (even other industries) to help you avoid their mistakes

They are a business owner, just like you: a VA is a business too - with legal, tax and finance obligations, just like you. Not only does that mean they understand how you feel about your own business (because they feel the same about theirs!), it means that they want their business to be successful - their business reputation is on the line every time they work with a business, and they want you to love what they do, and tell your friends and contacts about them. This translates to you receiving superior service as a business owner.
So, I need some support. How do I go about finding a VA?
If you are spending more time on your business admin and day-to-day tasks than you would like, it's time to look at how you can get some help.
Draw up a list of the things you would like to have some help with - a great way to capture this is to have a pad and pen with you, and as you start doing a task during the day that isn't what you should be focussing on - add it to the list!
Once you have your list, contact a few VAs to discuss whether they can do what you have on your list. Talk about price, talk about timing, talk about what you want from them. Get a feel for them - you have to be able to work and, more importantly, communicate easily with them.
Working with a VA should make your life easier - there's nothing worse than spending your time on tasks that you could very easily outsource, instead of getting on with your own big picture tasks.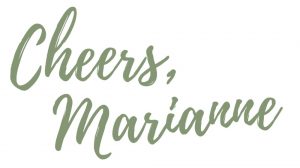 -

BLOG AUTHOR

- 
Marianne
Tansley
Marianne is your fast-talking, cheese-loving 'Make it happen' Online Business Manager (OBM) at Thrive Admin Services. Based in Hervey Bay, QLD, with her husband and their two dogs (Eli and Skye), she's a natural problem-solver, with a knack for seeing both the big picture and the small steps needed to make it a reality.
With over 20 years' corporate admin experience, she specialises in working with women in business to share the tips, tricks and features inside systems like Microsoft 365, Simplero, and more. It's all about reducing the overwhelm, frustration and heavy tech-talk, to create common-sense practical systems and processes that make sense to you! After all, sharing is caring!
Want more Thrive?
Get our weekly newsletter with all the latest updates, including special offers and custom resources! Unsubscribe at any time.