A new look, and a new outlook
So, you may have noticed a bit of an updated look on the website.
Part of updating the website was to make sure that our online presence reflected what we do, who we do it for, and why we do it. I'm loving the work that Thrive is doing now, and if you look back at previous posts, you will see that there's been a definite shift to more of a document and formatting focus. The new site reflects that much better than the old one, and I wanted to talk a little bit about what that means for Thrive, and you, now.
And, if you follow me on any of my socials, you will know just how in love I am with both the new site, and the amazing Amanda from Charmed Digital. Seriously - she's been a dream to work with. She completely understood what I wanted to achieve with the updated site, and has achieved all of it (and so much more!). If you, or anyone you know, needs a website audit, help with SEO, or is looking to freshen up their website, definitely get in touch with Amanda.
It's time to Thrive - my way
My personal background is all about admin - all of the admin. Wearing all the hats, and doing a bit of everything. And while I loved the variety of it, I really REALLY enjoy the work where I can sit down and deal with words, and documents. I love writing - blogs, newsletters, even editing and rewording documents to help make them read and flow better. I know it's not for everyone, but it really makes me happy.
And, it turns out, it makes my clients happy too. The work I've been doing for clients that's based around creating templates, formatting reports, and writing newsletters has been the best received, and the work that gets my A-game.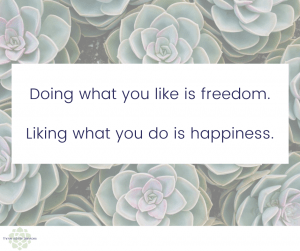 Now that I've had some time to really work through what I wanted the new site to look and feel like, I've also been able to let go of some of the things I was holding onto for Thrive. Things that may never have been very obvious before - like my fear that if I don't say yes to any kind of work I am experienced in, I'll look like a terrible VA, or the fact that I didn't want to upset people so would take on work that I really didn't want to. Learning to say no, in a way that is kind to everyone (including myself) has been liberating. I want the people who come to me to get my a-game, and if what they want isn't what I'm the best at, then they shouldn't be paying me. I have an incredible network of specialist VAs that I can support by referring those contacts to. This means I have time to focus on what I'm good at, my network gets work, and the client gets the best person for the job. Everyone wins!
What does that actually mean?
For a while now, I've been describing Thrive as:
A specialist document formatting and Mailchimp email marketing support VA.
Because that's what I love to do. It's what I'm good at. And
it's what I want Thrive to be known for
.
So, that's what Thrive means. You will see more blog posts that are focussed on document formatting and email marketing - sharing my own experiences in these areas, and some tricks to help you
#worksmarter

.
Our socials will be more focussed on these elements too. If you are a subscriber to the Thrive Update, there will be some changes there too - much more document knowledge sharing, and resources to help you working in Word. If you aren't already a subscriber, well, what are you waiting for - join up here!
Our store will continue to grow, but with a real focus on these two service areas.
In addition, I've come to find that
the core values for Thrive are trust, truth and teaching
:
Trust - in my business relationships, and in myself that I will keep Thrive in line with its focus;

Truth

- being honest with myself and others about what Thrive stands for, as well as providing honest advice and support to clients;

Teaching

- sharing my own knowledge, so that others can benefit from my experience (and mistakes!) - sharing knowledge is how I help those around me to thrive.
These values will inform how I work in Thrive on a daily basis - from the clients I choose to work with, to the projects I take on. I'm really excited to build a strong network that aligns with these values, and will benefit from my experience and how I deliver it.
Want to experience Thrive for yourself?
(Umm, of course you do!). As part of the updated site, we've removed our pricing from our services page. That's because I want to be able to talk to someone first about how I can help them, instead of them simply selecting a service 'off the shelf' without us working out some of the finer detail.
Thrive's commitment to providing a valuable service to clients, whether that's a standalone document, or the ongoing management of your monthly newsletters, hasn't changed.
What
has
changed is that I'm making that commitment very clear from the beginning, by making sure we really discuss what you want, what you need, and how we can make it happen. If you would like to find out more about how I can help your business Thrive, let's chat - you can book a free call with me via our
contact page
.
I'd love to know what you think of our new look, and our new direction. Share a comment below, or get in touch directly via our socials or you can email me at
info@thriveadmin.com
.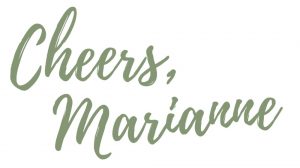 -

BLOG AUTHOR

- 
Marianne
Tansley
Marianne is your fast-talking, cheese-loving 'Make it happen' Online Business Manager (OBM) at Thrive Admin Services. Based in Hervey Bay, QLD, with her husband and their two dogs (Eli and Skye), she's a natural problem-solver, with a knack for seeing both the big picture and the small steps needed to make it a reality.
With over 20 years' corporate admin experience, she specialises in working with women in business to share the tips, tricks and features inside systems like Microsoft 365, Simplero, and more. It's all about reducing the overwhelm, frustration and heavy tech-talk, to create common-sense practical systems and processes that make sense to you! After all, sharing is caring!
Want more Thrive?
Get our weekly newsletter with all the latest updates, including special offers and custom resources! Unsubscribe at any time.