Keep it Simple(ro): Updating broadcast broken links
If you have ever done any work with a business coach, or enrolled in a program, course, mastermind or workshop to help you grow your business, then you know the value of having a solid email list, that you engage with regularly. Your email list is your direct channel to your ideal audience, and if they have chosen to give you their email address, then they want to hear what you have to say.
What a huge asset for your business!
And then, it's really up to you to be the one to actually engage. I know it's hard. But, the important things are, sometimes. Right?
But that's not what this post is about. Let me set the scene:
You've sat at the screen for a couple of hours now, carefully putting together a fantastic email for your audience. I mean, you spent most of that time trawling for a funny GIF to include, but, you know - it's work, right?! In all seriousness though, this is something you spend a chunk of time doing regularly. Your list is growing each week, and you get good opens. Clicks are starting to happen on the things you share with your audience. All the things that your business coach/mentor/program told you would happen - it's coming together. You just need to keep at it, and sending quality content to your list regularly.
Phew - this newsletter is ready...finally! Let's hit send, and push that bad boy out to everyone.
*PING* - your copy of the newsletter lands in your own inbox (after all, you are definitely on your own email list, right?! If not, that's a chat for another day!). You open it up and ....
The link to your special offer is wrong! It just goes to a broken page link.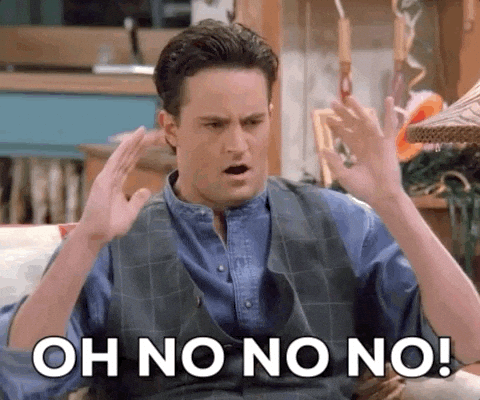 What can you do?
Well, there are a couple of immediate options:
Bury your head in the sand and pretend it never happened (and yeah, I know that's your first instinct sometimes!)

Wait for people to email you saying they tried to click the link but it didn't work, and then act surprised and send them the correct link back (because they are totally going to take all those extra steps to pay for something you have had to lead them to via this complicated route, right?)

Post an 'oopsie' email follow up with the correct link (which we have all done, but boy, it doesn't feel good, does it)
None of these help you maintain that professional edge. Nor do they make it easy for your reader to get to the thing you want to send them to.
And, let's be honest - some people won't even have read the first email by the time you send any follow up, so you look like you are spamming their inbox if you send another email straight after the first one. It can also result in you getting flagged as spam - we we definitely don't want!
What if you could just update the link in the original email, so that anyone who clicks on it from there will automatically get to the right place?
Sounds like magic right?
The Broadcast feature in Simplero lets you do just that! And you can do it in 5 simple steps:
In Simplero, select Marketing from your Simplero dashboard
Then select Email Broadcasts from the dropdown

Locate the broadcast that has been sent, and contains the incorrect link in it

Once the broadcast editor opens to the content of that email, find and highlight the incorrect link.

Make the edits to the correct link, and click Next to save it.

How easy was that?
And then, if anyone does get in touch to say that the link is broken, you can either send them the direct link, or you can ask them to try the link in the email again, as you've checked it (it's up to you).
---
Are you interested in working smarter in your business, thanks to Simplero? Simplero is an all-in-one platform that allows you to manage your website, e-commerce store, blog, online courses, memberships, landing pages, lead magnets and funnels, and email marketing - all with one login and one subscription!
If you'd like to know more, you can try Simplero for a full 30 days - with access to everything, so you really have time to test the features, see how it looks from every angle, and be certain that it works for you. No upfront payment, and then you can either cancel or move to a monthly or annual subscription.
Thrive runs on Simplero! I run my website, email marketing, this blog, my online store, membership and database inside Simplero - and I love it. No juggling systems to make them work, or making multiple payments to different companies at different times for parts of the business. Simple. Simpler. Simplero!
Try Simplero for FREE for 30 days - click here
Not sure yet? No worries - check out this free ebook, showing you 5 of your essential business practices you can streamline inside Simplero:
-

BLOG AUTHOR

- 
Marianne
Tansley
Marianne is your fast-talking, cheese-loving 'Make it happen' Online Business Manager (OBM) at Thrive Admin Services. Based in Hervey Bay, QLD, with her husband and their two dogs (Eli and Skye), she's a natural problem-solver, with a knack for seeing both the big picture and the small steps needed to make it a reality.
With over 20 years' corporate admin experience, she specialises in working with women in business to share the tips, tricks and features inside systems like Microsoft 365, Simplero, and more. It's all about reducing the overwhelm, frustration and heavy tech-talk, to create common-sense practical systems and processes that make sense to you! After all, sharing is caring!
Want more Thrive?
Get our weekly newsletter with all the latest updates, including special offers and custom resources! Unsubscribe at any time.