3 Easy Ways to Brand Your Documents
There are so many things you can do to reinforce your brand in your business. But the reality is that many strategies take money and time to implement. This post has three simple steps to help you brand your documents right now, so you can start to grow your brand awareness with your clients. And it won't cost you a cent, or even that much time!
1. Use your logo on every page
This is a really simple idea, but there are a couple of things to note.
Firstly, you should have at least 2 variations of your logo. One is your 'full' logo, with your business name, image and brand colours. Then you should definitely get hold of the individual elements of your logo as image files - these become one of the best tools you can use in your branding strategy.
Here's an example of what I have for Thrive: 
Full logo:
Variation 1: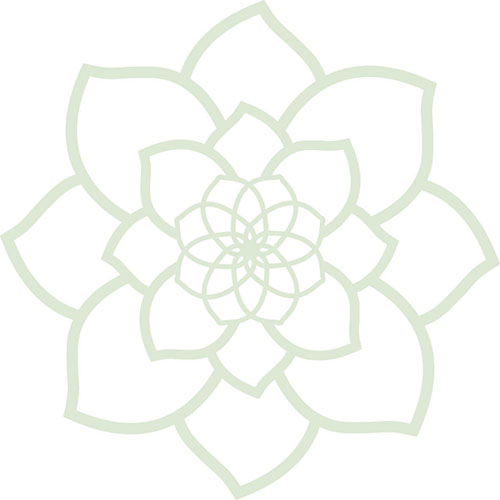 Variation 2: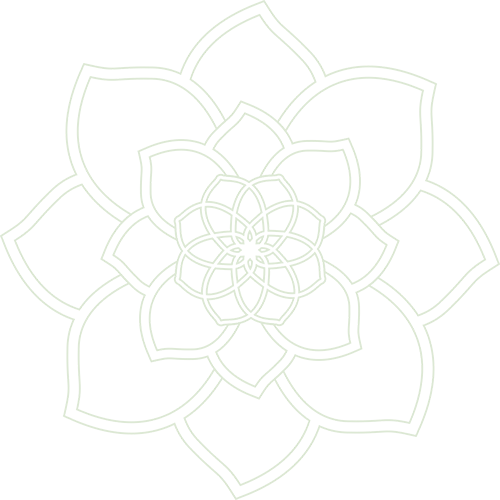 On the first page of my document, I use the full logo in the header. On pages 2 onwards, I use Variation 2 as a watermark in the footer (that takes up about 1/3 of the page).
By using a subtle variation of my logo, it's reinforced to the reader, page after page!
2. Use your brand's colour palette for headings
Again, an easy way to reinforce your brand. 
Most business documents use black font for the main body text, and I completely agree with that.
But headings? Well, that's where you can have some fun! 
If you had a designer do your logo (which you definitely should!), then you should have also received a branding guideline that has a palette of colours that are in your logo. You may also have some secondary 'complementary' colours that could be used as well.
To start with, use the core colours from your logo. Use them in bold, for headings in your proposal, key elements in your invoice, or throughout your client reports and presentations. Heck, you should even be using them in your emails!
Using my logo example above, I use the navy blue as my main heading colour in all of my documentation. I do this for 2 reasons:
It's the colour in my logo, so reinforces that colour as 'belonging' to Thrive. The more I use it in my documentation, the more my clients remember Thrive when they see it elsewhere!

The colour in my documents needs to work both on the screen and in print. While I might not print everything, my client might print that invoice or report for their own systems, and if it can't be read once printed, it's a waste of time!
I use a dark green for some highlight text, to avoid it being too much navy, and to help balance things out (the mint is great on screen, but not ideal for printing, so I don't use that for text at all).
**If you don't have a brand palette that's easy to use, or you want to clean up what you have, I can absolutely recommend Caryn from Firefly Graphics. She's the genius behind the Thrive logo and colour palette, and is a dream to work with!
3. Make consistent font choices - across all of your branded content
Design is the silent ambassador of your brand - Paul Rand
This one is easy to apply, and will instantly make your life easier - how good is that?!
Simply use the same fonts across all of your branding. Documents, social media graphics, printed content, banners, invoices, website, the lot.
Why? Because consistency is key to reinforcing your branding.
I do this by using a pretty well universally accepted font (for documents, PDFs, and websites) as my main text format. It's the same one that's my business name is written in on my logo.
I do have a 'feature font' that I use for headings occasionally. It's a script font, but I use it sparingly, as a feature only.
95% of my content uses the same font you are reading now. It's on all of my social media graphics, across this website, and in all of my workbooks, ebooks, physical printed products and documentation.
It ties everything together, and is recognised by my clients as being very 'Thrive'. When they see it elsewhere, it reminds them of Thrive (so thanks to anyone else using it, as they are inadvertently helping my clients see me everywhere!).
And that's it for now!
Three easy ways to start brand your documents, and start building (or reinforcing) brand awareness through your documentation.
Make sure your logo (in some form) is on every page of your document.
Use brand colours to help the reader recognise your business wherever they see them!
Be consistent in your font choices, and tie them back to your logo at every chance
Honestly, stamping your style across your documents is a low-cost, high-return option to build brand awareness, and help your existing clients think of you more. 
Why wouldn't you want that?
---
What if I want to more?
Become a Microsoft Dynamo
Working smarter doesn't have to mean doing it alone! If you want to connect with a fun and engaged community, and make it a shared learning experience, join Thrive's free Facebook group, Microsoft Dynamos. We have monthly live training sessions on topics like this, and get the chance to go a little deeper into all aspects of Microsoft 365. You can also connect with me (and the Dynamos) directly to help solve your document dilemmas. I'd love to have you join us!
You can find us on Facebook by searching 'Microsoft Dynamos', or simply click here.
That's not all though!
Don't forget that you can always get more support from Thrive directly, either by grabbing one of our ready to go templates, or booking a 1-1 strategy session to get your Microsoft tools set up and working for you and your business. Check out all of the options here.
If you're the kind of person who learns better by watching than reading, check out our YouTube channel - with new videos being added all the time, it's a great resource to help you solve your dilemma!
-

BLOG AUTHOR

- 
Marianne
Tansley
Marianne is your fast-talking, cheese-loving 'Microsoft Magician' and Online Business Manager (OBM) at Thrive Admin Services. Based in Hervey Bay, QLD, with her husband and their two dogs (Eli and Skye), she's a natural problem-solver, with a knack for seeing both the big picture and the small steps needed to make it a reality.
With over 20 years' corporate admin experience, she specialises in working with administration professionals and professional services business owners to share the tips, tricks and features inside your existing Microsoft 365 subscription to create the systems and processes of your dreams! It's all about reducing the overwhelm, frustration and heavy tech-talk, to create common-sense practical systems and processes that make sense to you! After all, sharing is caring!
Want more Thrive?
Get our weekly newsletter with all the latest updates, including special offers and custom resources! Unsubscribe at any time.