OneDrive versus Dropbox - A Thrive Review
In the modern world, remote work has become the norm for many small business owners. And when it comes to online collaboration, file sharing, and cloud storage, two names rise above the rest: Microsoft OneDrive and Dropbox. But with so many options available, how can you decide which is the right one for your business?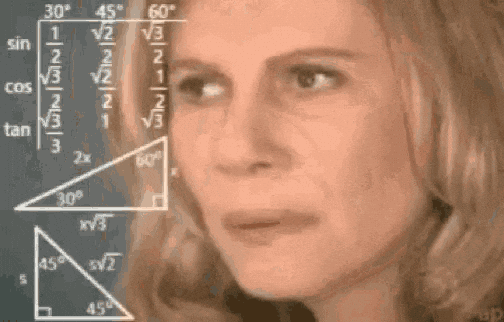 In this post, I'm going to help you understand the differences between OneDrive and DropBox so you can find the best option for your business, clients, and individual needs.
The basics
Both OneDrive and DropBox are cloud-based file storage services that allow you to access your files from anywhere with an internet connection. However, there are significant differences between the two that may affect your choice.
OneDrive is part of the Microsoft365 suite, which means that if you have a business subscription, you already have access to it. OneDrive offers more features and is better integrated with Microsoft Office apps. This means that if you're a PC or Mac user and you use Microsoft Office apps like Word or Excel regularly, OneDrive will be a more natural fit for you.
DropBox, on the other hand, is a standalone service and doesn't therefore offer the same level of integration with Microsoft apps. This makes it more suitable for users who do not need a stronger connection to Microsoft services, or prefer to have a standalone cloud-based file storage service.
Compare the Pair
If you know me, and what Thrive is all about, you will know that I use OneDrive. As part of my existing Microsoft subscription, it was an easy decision for me. However, I know that you may not be as certain about this (yet!). Let's start by taking a look at 3 features, and see how they compare.
Integration with Microsoft 365:
The first point here is that OneDrive is obviously fully integrated with the Microsoft Office Suite. What that actually means is that you can create, edit, and collaborate on documents, spreadsheets, and presentations in real-time with your team. While Dropbox does offer some integration with Office Suite, it is not as seamless as OneDrive - simply because you are working between different programs (instead of all under the same system with OneDrive).
File Syncing:
OneDrive allows for automatic syncing of files and folders across all devices, which means that you, your clients, and your team can access the most up-to-date version of any file from anywhere. I also love working with OneDrive as a drive on my desktop, which automatically syncs any changes (via the AutoSave function) across all devices as well. Dropbox also has a file syncing feature, but OneDrive offers more control over the syncing process, making it easier to use.
Security and Compliance:
Both OneDrive and Dropbox have similar security features included as standard, such as encryption at rest and in transit, multi-factor authentication, and data loss prevention. OneDrive also complies with many industry standards, such as GDPR, HIPAA, and ISO 27001 (due to Microsoft's long history as the provider of corporate programs and support). Overall, these are comparable, and both are safe for you to use as a cloud filing system for your business data (remembering to enable multi-factor authentication, and having back ups of data made regularly as part of your business processes anyway!).
Why OneDrive for Thrive
Obviously, I use OneDrive, as it's already included in my Microsoft subscription, and is as safe as using anything else available in the market. So let's have a look at how using OneDrive can save you time and make it easier for you to share content with people outside of your organisation.
Easy File Sharing:
OneDrive makes it incredibly easy to share files with others. You can share a link to a file or folder with anyone, and they can access it without needing a Microsoft account. This makes it easy to collaborate with colleagues, share files with clients or customers, and collaborate with partners outside your organisation.
Offline Access:
I love this feature. OneDrive allows you to work on files offline. When you reconnect to the internet, OneDrive will automatically sync your changes with the cloud. This means you can work on files from anywhere, even if you don't have an internet connection. This feature is particularly handy if you are travelling, or working in an area with a dodgy internet connection!
Automatic Backup:
OneDrive automatically backs up your files, ensuring that you never lose important data. This is especially important if you have important documents or files that you can't afford to lose. If you accidentally delete a file, OneDrive will keep a copy of it for up to 30 days, so you can restore it easily.
---
In summary, I find that OneDrive offers me the features my business needs, including seamless integration with my Microsoft Office apps, and easy sharing capabilities. By using OneDrive, I save time and can collaborate more effectively with my clients and biz buddies outside my organisation.
If you have a Microsoft365 business subscription and use Microsoft Office apps regularly, then using OneDrive is a no-brainer!
Want to know more about working with Microsoft 365 in your business?
Spoiler alert - you should! You are already paying for your Microsoft 365 subscription - let Thrive help you actually use the tools you already have access to, in a way that makes your workload lighter, so you have time to focus on what you do best! Here's how I can help:
Become a Microsoft Dynamo
Working smarter doesn't have to mean doing it alone! For a fun and engaged learning experience, join Thrive's free Facebook group, Microsoft Dynamos. There are monthly live training sessions where we cover topics like this in real time. You can also connect with me (and the Dynamos) directly to help solve your document dilemmas. I'd love to have you join us! You can find the group here. 
Get a Microsoft 365 expert in your pocket (or wherever you keep your phone!) with Thriving with 365
Thriving with 365 is a monthly membership, offering you direct access to me, Thrive's 'make it happen' Magician, to give you tailored support for what you need, when you need it. Members get instant access to all of Thrive's tools and resources, monthly live training sessions, and regular exclusive content via their member portal. It's the way to to help you make the best use of the 15+ apps included in your Microsoft 365 Business subscription, in a way that suits you and your business! 
Doors only open three times a year - but you can jump the queue by joining the waitlist!
-

BLOG AUTHOR

- 
Marianne
Tansley
Marianne is your fast-talking, cheese-loving 'Microsoft Magician' and Online Business Manager (OBM) at Thrive Admin Services. Based in Hervey Bay, QLD, with her husband and their two dogs (Eli and Skye), she's a natural problem-solver, with a knack for seeing both the big picture and the small steps needed to make it a reality.
With over 20 years' corporate admin experience, she specialises in working with administration professionals and professional services business owners to share the tips, tricks and features inside your existing Microsoft 365 subscription to create the systems and processes of your dreams! It's all about reducing the overwhelm, frustration and heavy tech-talk, to create common-sense practical systems and processes that make sense to you! After all, sharing is caring!
Want more Thrive?
Get our weekly newsletter with all the latest updates, including special offers and custom resources! Unsubscribe at any time.