Microsoft Teams vs Zoom - A Thrive Review
As the world has become more accustomed to online and remote working, one term rose above all others:
"Let's jump on a Zoom"     "I'll send through a Zoom invite"     "Sorry I missed your call, I was just on a Zoom"
Zoom, zoom, a-zoom a-zoom zoom...
And don't get me wrong - it was there, and ready, and definitely had the right marketing happening from the get go.
Like almost everyone else on the planet, I was doing calls on Zoom, and I upgraded to a paid version so I could do longer sessions, record and share the recordings, and store more of the meetings in my account.
Easy.
But then, as I like to do, I was reviewing my expenses and realised that I was paying a lot for access to some features I was kind of using. 
And that led me down a bit of a rabbit hole into seeing what other options were out there.
I mean, logically Zoom can't be the only option, right?
And there it was. Right under my nose the whole time.
Microsoft Teams
Now, if you have had any experience with big corporates, or any government department over the last couple of years, you will have come across Teams. Likewise, if you have had a call with me, or attended any of my workshops or webinars, you will have accessed Teams.
But what is it exactly, and how does it compare to Zoom?
Well, let's have a little look at what you get, and see how it compares with Zoom, shall we?
---
Timing
This is a big one. With Teams, you can host unlimited 1:1 meetings for up to 30 hours per call. Group meetings are capped to 60 minutes on free plan, but are also 30 hours on the business subscriptions. 
Compared to Zoom: Zoom has a free plan, true. But that one caps you at 45 minutes maximum per call. 
Attendee Limits
The free version of Teams allows up to 100 attendees in a meeting, and up to 300 attendees on any business subscription. Additionally, for webinars, Microsoft Business Basic subscriptions allow up to 1,000 attendees at a single Teams webinar.
Compared to Zoom: Zoom's free plan allows up to 100 attendees, on that 40 minute limit. To get to having up to 300 attendees, you need to upgrade to their Business Plan (at time of writing listed at $279 AUD per year). Their Pro plan also limits you to 100 attendees. A Zoom Webinar add on for the same limit as Teams (1,000 attendees) is either a one-time charge of $476 AUD, or a monthly fee of the same amount (per license).
File Storage
The free and Essentials plans for Teams offer 5GB and 10GB respectively. The business subscriptions allow 1TB per organisation, plus 10GB per individual user. This is across the subscription, and uses OneDrive/Sharepoint from a security point.
Compared to Zoom: Currently, you can get 5GB of storage per license on the Pro and Business plans, and 10GB with Business Plus (at a cost of $347 AUD per year). There is no file storage available on the free plan.
Meeting & Call Features
Meeting recordings and transcripts are a standard inclusion in the business subscriptions, as are breakout rooms. You can join a Teams call without an account into any version of Teams (free or paid). Together mode (a viewing option that puts everyone on seats in a theatre) is available on all plans, as are customised backgrounds, screen sharing and being able to schedule meetings that are synced with your default Outlook calendar (no risk of double booking!).
There's also the continuing improvement in the chat section like emoticons, gifs, stickers and the ever-popular meme generator...need I say any more? 🤣
Compared to Zoom: Recordings are only available locally on the free plan. Paid plans offer 5GB (Pro or Business) or 10GB (Business Plus) cloud storage in addition. Screen sharing, breakout rooms, virtual backgrounds, and a new feature of whiteboards (3 on the free and Pro plan, unlimited on higher plans). Transcripts are only available on the Business and Business Plus plans, however automated captions have been added to all plans (in English) as a recent feature.
---
Overall, I know that I love using Teams, because I consider it's biggest feature to be the integration across so many of the elements of my business. 
I use Teams for project management, client communication, file sharing and storage, reviewing content, and tracking my tasks and to do items. 
For me, Teams has grown significantly over the last 6-12 months, and is offering a more user-friendly experience all round. It gives me a central space to work with clients, in a way that I can easily explain and walk them through. The familiarity with older internal comms systems from corporates, and the linking to other everyday apps (for me) like OneDrive, Planner and To Do make it a simple choice.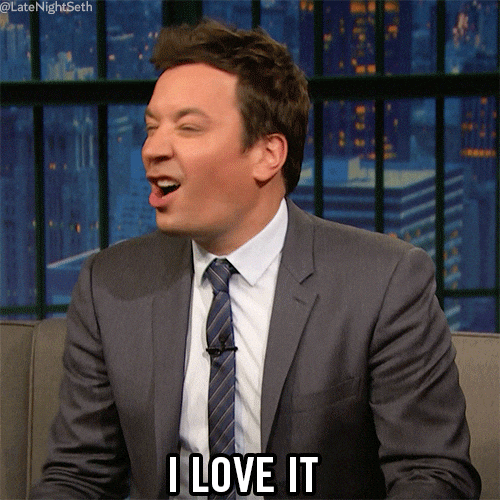 I'd love to know if you are a fan of Teams, or if you are going to check it out now that you've read this post.
Want to know more about what you can do with Microsoft 365?
Spoiler alert - you should! You are already paying for your Microsoft 365 subscription - let Thrive help you actually use the tools you already have access to, in a way that makes your workload lighter, so you have time to focus on what you do best! Here's how I can help:
Become a Microsoft Dynamo
Working smarter doesn't have to mean doing it alone! For a fun and engaged learning experience, join Thrive's free Facebook group, Microsoft Dynamos. There are monthly live training sessions where we cover topics like this in real time. You can also connect with me (and the Dynamos) directly to help solve your document dilemmas. I'd love to have you join us! You can find the group here. 
Get a Microsoft 365 expert in your pocket (or wherever you keep your phone!) with Thriving with 365
Thriving with 365 is a monthly membership, offering you direct access to me, Thrive's Microsoft Magician, to give you tailored support for what you need, when you need it. Members have access to a private Facebook group, all of Thrive's tools and resources, and regular exclusive content via the member portal. It's the way to to help you make the best use of the 14+ apps included in your Microsoft 365 Business subscription, in a way that suits you and your business! 
Become a member today, and start getting more bang for your buck from Microsoft 365!
Want more Teams tips?
Check out these easy ways that you can get more support to use Teams in your business, your way:
Visit Thrive's YouTube channel - new videos are posted weekly, and I share tips, walkthroughs, and examples of how I use the apps (including Teams) for Thrive, so you can see what's possible for you!
Become a Microsoft Dynamo over on Facebook - it's Thrive's free Facebook group, and is a great place to ask questions, pick up tips for other members, and generally build your knowledge.
-

BLOG AUTHOR

- 
Marianne
Tansley
Marianne is your fast-talking, cheese-loving 'Microsoft Magician' and Online Business Manager (OBM) at Thrive Admin Services. Based in Hervey Bay, QLD, with her husband and their two dogs (Eli and Skye), she's a natural problem-solver, with a knack for seeing both the big picture and the small steps needed to make it a reality.
With over 20 years' corporate admin experience, she specialises in working with administration professionals and professional services business owners to share the tips, tricks and features inside your existing Microsoft 365 subscription to create the systems and processes of your dreams! It's all about reducing the overwhelm, frustration and heavy tech-talk, to create common-sense practical systems and processes that make sense to you! After all, sharing is caring!
Want more Thrive?
Get our weekly newsletter with all the latest updates, including special offers and custom resources! Unsubscribe at any time.