Thrive Blog
Your Secret Weapon
Being a small business owner, or an entrepreneur (or solopreneur) comes with this expectation that you can do it all - it's YOUR business, so you are responsible for it, right?
Wrong!
Your business is about you, and your passion. As it should be. But I bet all of the advice from the start was to surround yourself with people who can make sure you are protected, meet your requirements, and help you focus on your business. And for most people there are some obvious choices:
Erm, well......Do you offer packages?
As a virtual assistant (or VA), just about every second conversation I have with a potential new client includes this exact (or almost exact) phrase. And I get why they ask - if they were hiring an employee, it's a fixed amount of money for all the things. But a VA is different - it's not an employee. It's not someone who needs you to micromanage or supervise their every move. In face, they probably aren't even sitting around and waiting for you to have work for them.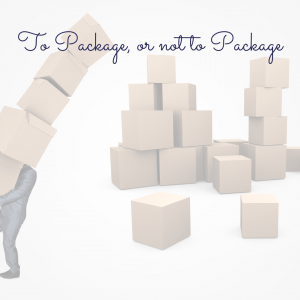 It's a hotly contested top…